Healing Sessions Through Energetic Mergence
Have you tried everything to relive your chronic but still hurt? Energetic Mergence offers Extending Healing for Chronic pain!
"After 20 year of being in pain, I'm now pain free because of Energetic Mergence!" ~ Flora Sage
Energetic Mergence is a healing modality that can be used in person and for distant energy work.   The energies of Energetic Mergence, and "the cloth" are optimal for Extended Distant Healing Sessions.  It is  designed to help in facilitate the flow of energy such as Reiki, Chakra work or Crystal work for an extended period of time.
Energetic Mergence is a Healing Frequency channeled by me through hand-crafted healing cloths. Unless requested, I will choose between one of the two cloths to use during a session.
During a Healing session with Energetic Mergence, a combination of Reiki, Crystals and other energy modalities are used to facilitate the flow of positive energy and support to you.
Energies can be sent to a person, animal, situation, and time. Energy is not confined time and space so the same benefits of an in-person session can be achieved through distant work.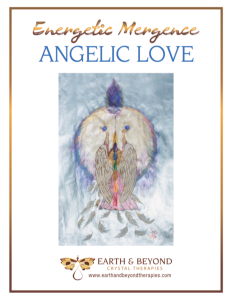 Benefits of an Extended Distant Healing Session>
Results that are Possible
• Reduction in pain
• Reduction in stress
• Accelerates the bodies natural healing
• Stimulating the immune system
PLUS receiving Reiki or other healing modalities for an extended period of time.  This enhances the effects and creates long term healing for those who choose the Extended Distant Healing Session.
What an Extended Distant Healing Session Includes
•Distance Healing grid put in place for 8 hour or more. You may choose which cloth to use or I will choose for you if you'd like
• Specific Healing request is infused in the Healing grid
• A Combination of Reiki
• Crystal Healing
• Before, During & Aftercare instruction PDF (sent to you upon purchase)
• Email with results after grid and session is complete
You will also have the option of buying the cloth used at 10% off the current retail price at the time of your session.
Book Your Extended Distant Healing Session
If purchasing the package for someone else, please have permission.
When you click to book the session, you will be asked a few basic questions for the session so I have a clear focus for directing the energy.
Book Now: http://bit.ly/EDH_EM
Benefits of an In Person Session
The same results as with Extended Distant Healing.
This is a great option for anyone that likes to ask questions real time, see and touch the crystals being used and feel the cloth.
After the in person session, clients will be able to request a grid to be set up for them for an extended time for an additional cost of 25% off the current price for a Distant Healing Session.
To schedule an in person session click the below link to be redirected to another page.
http://bit.ly/InPersonAppointment
Want to Purchase Energetic Mergence for home or your practice?
Click this link to go to page that explains the full story of where this came from with all the other details.
Or 
purchase the cloth of your choice  
Energetic Mergence ~ Angelic Love
Energetic Mergence ~ Celestina
Hear What People Are Saying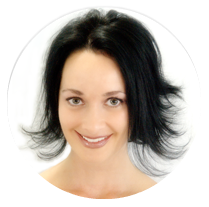 Flora Sage ~ www.FloraSage.com
Lisa Glanzel has created a Healing Modality and Cloth that is Blowing My Mind!!!
The Healing modality is called Energetic Mergence. The cloth that I have been using the past week is called "Angelic Love" (she also has a second cloth called "Celestina" which works with Mermaid energy).
I used this Healing modality / cloth:
Choose your cloth (a piece of Fabulous Art in its own right)
Set your intentions
Create a crystal grid on the cloth
Bring in any other healing energies you are guided to work with (One Energy, Reiki, etc..)
Activate the grid / cloth
Experience the Magic
I've had back pain for over 20 years. After my L/L5 Fusion surgery two years ago, my S1 joint has been out. When I received my cloth, I set the intention to work specifically on my S1 joint. I set up the cloth in my bedroom next to my bed, brought in my intentions, placed my crystals on the cloth, activated it as guided and went to bed. Over the next week I felt a slight shift in that area. Urges to stretch and move my body in a certain way. Then last night I was sitting on the floor with my dog and BOOM! I felt my S1 joint slip back into place! <3
I am beyond excited about this! After two years and countless adjustments with my chiropractor (of which I stopped about 9 months ago because the adjustments wouldn't stay) I had come to the understanding that my S1 joint would be out of place forever. Since it popped back in place, it has stayed there. (those who have had spine issues know how huge this is).
One thing I just love about this Healing Cloth is how Powerful it is. When I took it out of the package I could feel the healing energy in it. I loved the fact that I could work with this Modality as I was guided to. It gave me so much freedom to choose what was best for me and my needs.
Most healing sessions last 30 – 90 min. This Healing session can last as long as you want it to with the intensity you set! <3 There is nothing better than that!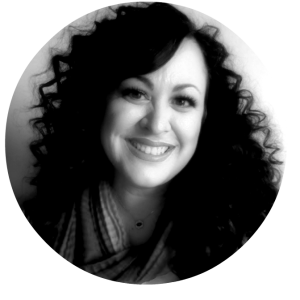 Shakti Wallace – One Ascension International ™
Hello Beautiful Lisa, my biggest surprise would be how fast and easy Energetic Mergence is. In using Energetic Mergence ~ Angelic Love, I instantly witnessed results for my daughter who used it after a challenging day at school. My husband has been sleeping with it by his head. He told me that he noticed a difference on the night that I didn't put it by him. I love the ease of it. I feel that you are gently "held" as the cloth works with your energy field. You can feel the difference frequencies that are connected to this. It reminds me a lot like One Energy. It's different, but very complimentary. I would absolutely recommend this to anyone seeking a deeper connection to healing, Self, the Angelic Realm and the vibration of Love.
Healing/Coaching Disclaimer
By participating in any of the services listed on this website, you acknowledge that I am not a licensed health care professional or psychologist. Healing/Coaching services are not a substitute, for therapy, proper medical diagnosis/treatment or medications prescribed from your Medical Practitioners. All services are complementary techniques, not replacements when therapy and/or medical attention are needed as prescribed by your doctor.