Energetic Mergence

Introduction to Energetic Mergence
I am so excited to introduce to you to Healing through "Energetic Mergence". Energetic Mergence is a tool that can be used during healing sessions 1:1 with clients or during a distant healing session. Energetic Mergence is healing, comforting and beautiful. Each design is a unique piece of artwork that has been printed on a 24″w x 36″h cloth. The artwork incorporates a representation of each of the 7 basic chakra points. It can be used to facilitate the flow of energy such as Reiki, or used as a template for Chakra work or a template for Crystal Work. Energetic Mergence can be laid on or under a person. Children and animals are drawn to the energy and love to lay on it. Energetic Mergence is a great source of comfort for all that use it.
The Creation of Energetic Mergence
As a Reiki Master and Hibiscus Moon Advanced Crystal Master, I was searching for a way to incorporate Crystal Healing through a distant offering so clients could benefit from the energies and be in the comfort of their own home.  Energetic Mergence was conceived out of my desire to have a physical tool to use for distant healing and grid work. The idea came to me early one day as I was driving to the office and I felt the inspiration pour into me. Out of that inspiration, Energetic Mergence was born. I feel truly blessed to have been given this opportunity to create this tool, to share with my clients, and all drawn to work with Energetic Mergence.
My close friend and the artist brought my ideas to life. Through intent each design is infused with the loving energies of the universe and the consciousness of Energetic Mergence was born.  It is  a unique tool for the transference of energy.  I can use Energetic Mergence with any of the energy modalities that I practice.
I love incorporating Energetic Mergence in my daily life and client sessions. I offer Healing through Energetic Mergence though distant energetic work and Energetic Mergence is available on my product page for sale. I currently have two designs; Angelic Love representing the Angelic Realm and Celestina representing the world of Mermaids.
Ways to Use Energetic Mergence

Use Energetic Mergence as a tool for distant energy work, for Reiki, Crystals/Chakra work or any other energy work that lends itself to tune into the energy from a distance.
Sit quietly, relax and direct the energy as you would in your distant energy work. Use the artwork as a guide. The image has points that represent the Chakra points.
Use Energetic Mergence to work with, and balance, Chakra's for yourself and others. Align the crystals over each of the points represented by the colored points that represent the Chakra points.
Sit quietly, relax and direct the energy as you would in your distant healing work. Use the body as a guide for the Chakra points. Use your pendulum to sense energy blockages or any method that feels comfortable to you.
Create a crystal grid for yourself or another for specific issues. Align your crystal tools over the body, add crystals as guided for extra energy. Create and activate the grid.
Sit quietly, relax, clear your space, set your intentions and activate the grid with a specific goal or goals in mind.
Use Energetic Mergence a visual to demonstrate Chakra's, their placement and the corresponding points on the body, using the colored points as your guide.
Use Energetic Mergence as an infusion of energy by placing over or under a client during an energy session.
Lay Energetic Mergence on you as a universal hug from the Universe for your own Energetic Mergence.
Allow your intuition to guide you as to what feels right for you.
In working with this tool, please be responsible and respectful of the person you are working with and always gain permission before starting a session.
Buy Energetic Mergence
Energetic Mergence ~ Angelic Love
Energetic Mergence ~ Celestina
Current ship date is approximately 3 weeks from order.
Hear What People Are Saying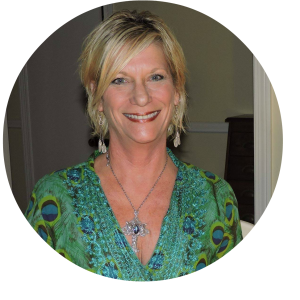 Denise Neal ~ www.deniseneal.com
Hi Lisa!   I LOVE Celestina!  What I like about this tool, are the many different ways it can be utilized in healing sessions. Whether in person or long-distance, it is useful in sessions. When I did an in-person crystal session, I built a grid on Celestina using crystals and stones that amplified what the client and I were working on. The energy seemed heightened in the room and we could both feel the healing generating throughout the room. I also used it for a long-distance treatment. I liked that a lot as well because I feel like the energetic power behind this mermaid reaches across to whomever I am working on – no matter where they are. I used stones along the chakra points and also performed Reiki. My client in NY felt warmth and tingling sensations throughout the session.
What I find very interesting is that today, after I used the cloth for a session, I went for my walk at low tide along the beach. I did a walking meditation and connected with my guides, and I was surprised to find Celestina very present with me during this time. I feel like there is a major connection between myself and the mermaid on this beautiful cloth, almost as if she is truly a spirit guide.
The cloth itself is beautiful, very "rich" feel to it, soft yet sturdy. I would highly suggest this to anyone thinking about purchasing one of these phenomenal healing tools – and I would most assuredly have one hanging in my house if you are not a crystal, Reiki, healing person. Just the feel good energy you receive from these is enough to raise the vibration of any room.
I am going to purchase the Angel as well and any others you may have coming out in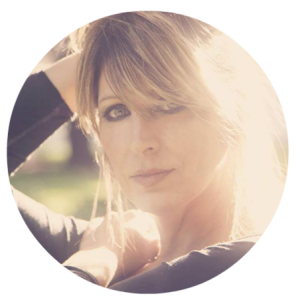 Tammy Burkle ~ www.studio631.com
Having the cloth helps me to focus on the intention being sent for distance healing. This helps me, as well as, the person I am sending the healing to. I love having a place to work with and add the crystals. I felt almost as if the person is there in front me while doing the healing! Having the cloth motivates me to do more distance healing. I would definitely recommend Energetic Mergence to others.
Celia Tiberio ~ statedgrace@gmail.com
Lisa, I wanted to let you know how the meditation group responded to the Energetic Mergence ~ Angelic Love. They said that they felt as if it were a transport vehicle, the feeling was one of safety, warmth, and they felt they had an "ANGEL "at their back to protect them as they traveled through the portal.
Lucia Cochran
My biggest surprise in using Energetic Mergence was balance in the entire house. I feel it does affect and help the energy to shift for these using it or in its presence. I love Energetic Mergence ~ Angelic Love, there is a great calming feel to it.
Healing/Coaching Disclaimer
By participating in any of the services listed on this website, you acknowledge that I am not a licensed health care professional or psychologist. Healing/Coaching services are not a substitute, for therapy, proper medical diagnosis/treatment or medications prescribed from your Medical Practitioners. All services are complementary techniques, not replacements when therapy and/or medical attention are needed as prescribed by your doctor.
Save